Who's Who
At Soccerin Schools we pride ourselves on having enthusiastic and child-friendly coaches. It is something that is of massive importance to us. Below you are able to find a little bit about us...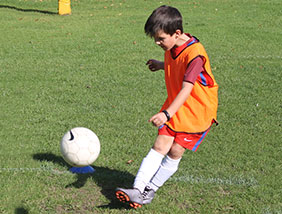 Book Now
Jack Dillon
Sport is such a big part of my life. In fact it is all I do and I have developed such a passion for making children as active as possible and to give them confidence to play sport. I set up my own coaching company over 15 years ago, coming straight out of college knowing that this was the job for me and it has grown so much since. Starting out as Jack Dillon Soccer School and only working a couple of hours a day, the business has evolved into Soccerin Schools. Once I realised that so many of the skills I learnt teaching football were transferable to most other sports, I created Just Play Sports around 6 years ago as a sister company to offer a wider range of activities.
My base is in Walter Infants School and St. Pauls Junior School in Wokingham, which I absolutely love. I'm the lucky one who gets to meet the children when they come through the door at 4 years old, watch them grow and develop as sportsmen and women and then wave them out the door at the grand age of 11 years old. It truly is a pleasure.
I have gained a wealth of experience working with different coaches and teachers, learning techniques and ways of passing my knowledge and enthusiasm to the children. During college I gained vital experience with a company called New Era Soccer, then further down the line I was able to gain experience with Ex Chelsea professional Tore Andre Flo and his soccer school, along with my still growing experience they helped develop me into the coach I am today.
As I mentioned sport is my life and when I am not working you will find me on the golf course, playing tennis, potting snooker balls or playing for my football team. I played Semi Professional football for over 10 years, 7 of which were with Farnham Town FC but age and commitment got the better of me and I now play for a local Sunday side which is played in a much more laid back atmosphere. This is not something I will be able to do forever but I will do it as long as I love playing and don't ache too much in the mornings!
I hope you all enjoy my outlook on sport!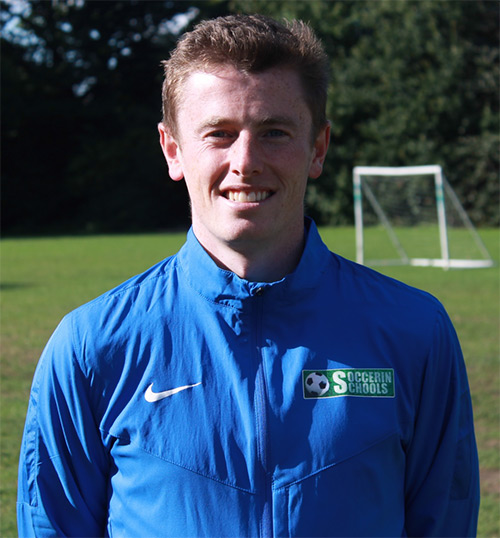 Jake Meade
Its quite an easy job to write about yourself and how your sporting life has gone when you whole life has consisted of sport! If I cast my mind back, all I can remember is football. Every break time and lunchtime at school was football. In the evenings with my friends and family was football. Once the weekend came around, I was playing Saturday morning and Sunday afternoon. In between the games, I was watching whatever game was on TV then heading out into the garden to recreate the goals I had just witnessed! It may sound very boring to some but I was obsessed.
As I grew up I played football whenever I possibly could and its a stage in my life that I look back on with fond memories. As long as I had a football by my feet, I was alright! I also played a little bit of cricket in my teenage years which was great, I loved it. Sadly I have picked up many knee injuries which prevented me from playing any football so my life of football has taken a bit of a turn to a life of golf which I really enjoy. Surely you can't get injured from standing still and swinging a club?!
My dream was to become a professional footballer and that didn't happen so the next best thing is to coach football isnt it?! I have been extremely lucky in my life to be given some amazing opportunities and chances to coach children. At the age of 17, I went over to Sweden to play in the Gothia Cup which is a worldwide tournament. Whilst I was there, I also helped coach one of the younger age groups which was brilliant. Playing against teams from Brazil, Argentina, Honduras, Japan and so on! Staying in Scandinavia, I went to Norway to coach children as part of the Tore Andre Flo Soccer School. Again, another amazing experience which has really developed me as a coach and a person. Since I left college I have been working with Soccerin Schools and I have loved every moment. (apart from washing the smelly bibs?!)
Getting to meet new kids and gaining relationships with children, parents and schools is a real joy. My goal and aim is to pass on my sporting knowledge down to the next generation in a fun and positive manner. Hopefully this comes across in the way I coach!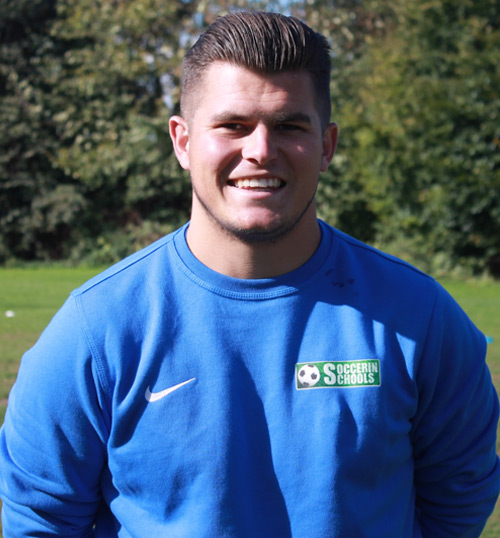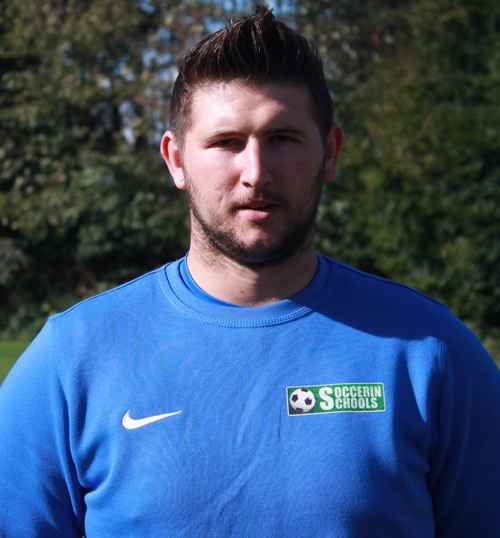 Keelan Hamilton
I began working part time with Jack and Connor in 2012, with a small break in between 2014-2015, since then I have been coaching full time with Jack and Jake. I have 7 years experience coaching and I continue to love every minute of it! You will see me coaching mainly around Wokingham, Sandhurst, Reading and Slough! Sports has always been an important factor of my life, as a child football was always a huge passion of mine and it was something I knew I was going to love from the moment I could kick a ball! I never stopped playing sports when I was at Primary School all the way through to Secondary School. I also love to try new sports! It is now a great passion of mine to pass on to the younger generation my knowledge of football as well as many other sports. In addition to creating a friendly environment, I will do my upmost to create a fun experience for all children no matter what the sport may be!
Kiah Owen
Coaching is all about creating a fun, safe and learning environment for the children. This is why, since becoming a coach in April 2018, I have strived to develop these factors through the use of sport and the enthusiasm I share for it. Alongside coaching at Soccerin Schools, I coach PVFC boys football team, play for S4K ladies and assist with local primary school sports events. Over the years, I have come into contact with a huge range of people who have displayed great attitudes and techniques that I have been able to take on board. All of these experiences have allowed me to grow and continue to show my knowledge of sport. As a coach, my love for sport and teaching others has fuelled my passion to develop the children into sportsmen and sportswomen, alongside other coaches. At Soccerin Schools not only can children develop their physical, social and mental skills through sport, but they can learn to reach their full potential with us coaches guiding and believing in them every step of the way.
Luckily at Soccerin Schools, we are in a really good position where have a group of coaches that work part time with us. All of our coaches are DBS checked. You will see many of them working alongside us at many of our sessions.
If any one is looking for any coaching work, feel free to get in touch for more information.